Gowri Nivas Homestay at Coorg
Regular price
Rs. 8,460.00
Regular price
Sale price
Rs. 8,460.00
Unit price
per
Sale
Sold out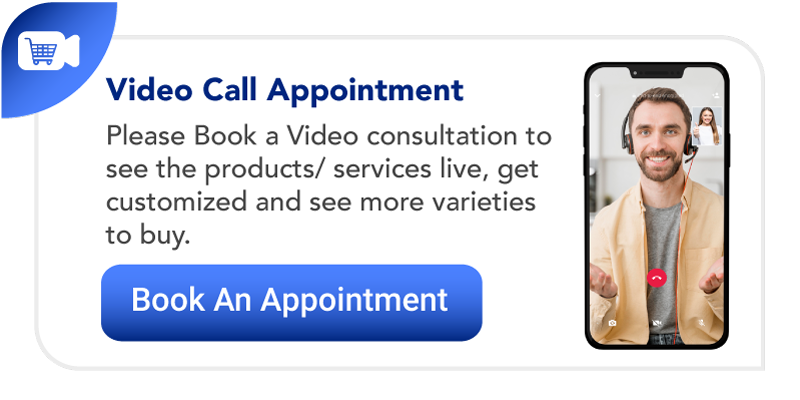 Gowri Nivas Homestay
Book Video Consultation to see all about Gowri Nivas Homestay
Why Video Consultation?
See the property on video
Get More clarity on type of rooms and service
Save time
Ask queries
Negotiate price and save money.
About Gowri Nivas Homestay
 Gowri Nivas, situated in Madikeri which has been rebuilt meticulously, is an ancestral home known for its legendary hospitality to family and friends. It has its own story to tell from hand made floor tiles to the antique door, pillars and windows rescued from a chieftain's house and painstakingly restored. Gowri Nivas offers you a quality home stay service in Coorg.
Our family starting from my grandfather Sri. Appaiah decided to break away from the traditional way of life and do business , he decided to seek his fortune at Madikeri and came and settled in the town and bought Gowri Nivas from a Brahmin. The house is called Gowri Nivas after his wife Gowramma. The hospitality of Gowri Nivas started from the beginning being the only family house in town at any given time nothing less than 30 to 35 people lived here. Gowri Nivas was the birth place of a hundred dreams of many members of the family who eventually went on to achieve them. Gowri Nivas signifies kindness, courage, strength, hard work and success. Eventually over a period of time different branches of the family decided to sell their portions and move to the city in search of a better life.
It was at this time that I Bopanna and my wife muthu the third generation of the family decided to acquire Gowri Nivas and keep the legend alive. After having traveled extensively over the world and staying in varied places we found that one always has certain inherent expectations of a place. After giving careful consideration to all those expectations Gowri Nivas was conceived to not only meet but hopefully exceed those standards. Right from the hand made floor tiles to the antique door and pillars that were rescued and restored every nook of Gowri Nivas has its own story to tell. We invite you to Gowri Nivas not for the holiday but the experience Forty kms from Madikeri at the foothills of Tadiyendamol, the highest peak of Coorg, lies our estate ( laxmivana ) close to the family home (ainmane') where you can enjoy the solitude of nature in all her wild un spoilt beauty. Listen to the music of the wind and have a picnic by the brook in the heart of Coorg
Tariff & Packages 
| | |
| --- | --- |
| Check in Time | 01.00 PM |
| Check Out Time | 11.00 AM |
| Price | Rs 8460/ Person/Night,No Meals Included |
Share