Campfire Circle at Ramanagara
Regular price
Rs. 1,500.00
Regular price
Sale price
Rs. 1,500.00
Unit price
per
Sale
Sold out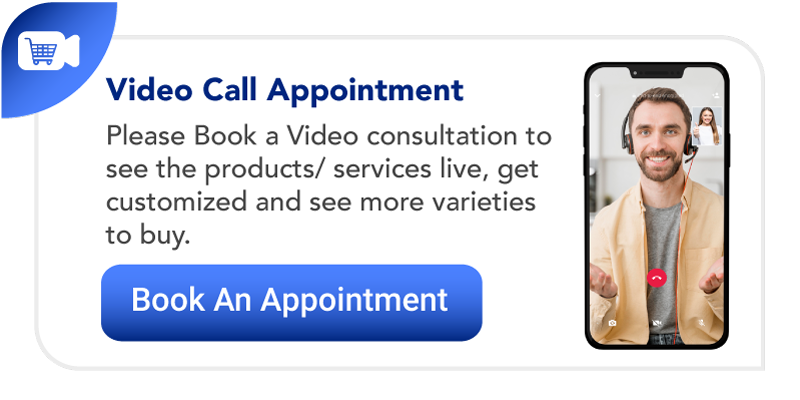 Campfire Circle 
Book Video Consultation to see all about 

Campfire Circle
Why Video Consultation?
See the property on video
Get More clarity on type of rooms and service
Save time
Ask queries
Negotiate price and save money.
About Campfire Circle
Campfire Circle is one of the Best Resorts in Ramanagara Bangalore located near Kanakapura provides you activities, environmental adventure and making your visit pleasant and memorable. Whether you are looking for a day outing in Bangalore or camping near Bangalore, we are the best adventure camp in Bangalore. Once you step into it, you will be surrounded by pure nature expressing the cultural, social and spiritual values of the world. The ambience allows you to breathe fresh air and love the lush green surroundings. This is  also one of the best resorts for couples because of the sweet and tranquil experience  provided to the guests. With so much of nature around, it has become one of the best resorts in Ramanagara!
With us, you will never get bored. Enjoy some amazing adventure activities, get in touch with the games like rappelling, Paintball, Kayaking and corporate team activities and many more. It is located just 60 Kms from Bangalore and 100 KMS from Mysore,on the banks of the lake amidst the reserve forest and famous SRS Hills ( Sri Revanna Siddeshwara Betta).The Campfire Circle is situated on the banks of Averahalli Lake and is a working farm growing mango. At a comfortable drive from major cities around, we at Campfire Circle endeavor to provide our guests an opportunity to explore and encourage them to participate in activities tailored to wash away the stresses of modern life leaving them feeling fresh and rejuvenated. The site is equipped with comfortable tents, amenities and medical facilities. It is an ideal Location for Adventure enthusiasts and a perfect location for Dayouting.
Ramanagara and Kanakapura is rated as the best destination for team outing, Day outing, Family picnics & Corporate team outings. Campfire Circle is located at the foot hills of SRS Hills, equal distance from Ramanagara and Kanakapura town.
Facility
Paid Games / Paid Events / Extra Chargeable Activities
Paint Ball Package – Wolf Pack Adventures
Target Practice – Usage of Marker + 10 Paintballs
Trial Pack – Usage of paintball equipment + 20 Paintballs
Starter Pack – Usage of paintball equipment + 30 Paintballs
Adventure Pack – Usage of paintball equipment + 60 Paintballs
Rambo Pack - Usage of paintball equipment + 100 paintballs
Dance Night & Open Air Movie Screening – Under The Stars
A cocktail of live music and events, movies on a big screen, fun activities; set up amidst green environs. All under one roof... sky...
In love with movies and the charm of being out in the open on a starry starry night, with a cool breeze blowing? We bring it all together for romantics like us and the magic just happens! Under the Stars Bangalore brings you a magical experience that'll stay with you for a long, long time.
Tariff & Packages 
Check in Time
12.00 PM
Check Out Time
12.00 PM
Price

Tariff starts from - on AP for cottage

1700 ( 6 - 10 pax)
1500
Trekking with Cave Exploration
·         Rope Activities: Rappelling & Zipping
·         Kayaking in Lake
·         Rain Dance with Music
·         Team / Fun Games
·         Outdoor Games: Table Tennis, Cricket, Volley Ball, Shuttle Cock, Archery
Indoor Games: Carrom, Campfire

Pick up & Drop, Starters, Anything not mentioned in inclusions
Share