Coffee Paradise at Chikmagalur
Regular price
Rs. 2,000.00
Regular price
Sale price
Rs. 2,000.00
Unit price
per
Sale
Sold out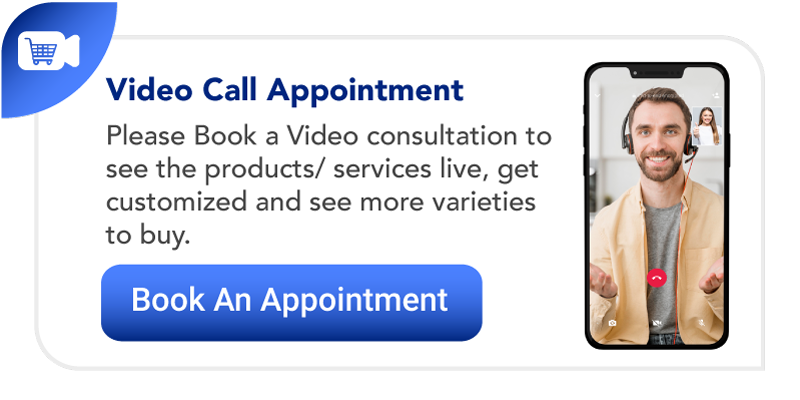 Coffee Paradise
Book Video Consultation to see all about Coffee Paradise
Why Video Consultation?
See the property on video
Get More clarity on type of rooms and service
Save time
Ask queries
Negotiate price and save money.
About Coffee Paradise
Hearty hospitality has always remained one of the most valued fine traditions of the Indian culture. A guest visiting in our home stay is always considered to be a representative of God. You are invited to experience and share the unique hospitality.
MOUNTAIN VALLEY Chikmagalur is a premium accommodation alternative that is a representation of Indian Hospitality at its best. If you are looking for a personalized, experience based holiday or a hectic business travel with a perfect place to relax and be at peace, without compromising on the comforts of a hotel, Our Homestay is your answer.
Home Stays are perfect destinations for couples, bachelors and families seeking a private holiday and that's why we introduce the MOUNTAIN VALLEY in Chikmagalur. If you wish to taste the nature in a homely atmosphere, reserve your Home Stays with us..
 Facilities
Indoor Games
Laze around or while away your time with some fun indoor game activity. So, be it a rousing round of Caroms, a thought provoking game of Chess, you can stay indoors and still have the time of your life.

Out Door Games

Laze around or while away your time with some fun indoor game activity. So, be it a rousing round of Caroms, a thought provoking game of Chess, you can stay indoors and still have the time of your life.

Cycling & Trekking
Cycling: A paved promenade overlooking endless vistas of undulating mountains. Ride in the heart of lush green western ghats. Chikmagalur, the coffee county has abundant places of interest around it. Climb the highest peak of Karnataka(Mullayanagiri) and also ride to one of the most scenic places of south india (Bababudangiri).

Trekking:
Trekking in Chikmagalur is an activity you must indulge in. There is lush greenery around which is a treat for the eyes; and around half way to the trek.

Plantation Trails
Be it a walk through the coffee plantations, experiencing the waterfalls or enjoying a enjoying a sumptuous dinner by a bonfire under a starry with loved ones, So, plan a visit to Coorg or Chikmagalur, and leave the rest to us, after all, this is the land we call home!
Having once been occupied by the colonial planter, these heritage bungalows offer vacationers a first-hand opportunity to experience the planter's way of life.

Wildlife Safari
Bhadra Wildlife Sanctuary situated in the midst of Western Ghats in Chikmagalur and Shimoga districts of Karnataka. A diverse range of wildlife is found in the sanctuary like elephant, gaur, tiger, panther, sambar, spotted deer, mouse deer, barking deer, sloth bear, wild boar, wild dog, mongoose, porcupine, jackal, and the common langur. The southern part of the Bhadra Wildlife sanctuary is rich in birds, butterflies and reptiles.

Night Activities
Fun start as the sun goes down, enjoy with personalized barbecue and enjoy dinner in cackling sounds of your personalized campfire. Campfires with barbecues can be arranged premises on request at extra cost.

Wild Berry Adventure
Wild Berry Adventure (at Extra cost) is a one of a kind, off_ beat adventure center located in the scenic giri hills 5km away from Mountain Valley Homestay. The centre hosts a number of exciting and challenging activities that put your strength and endurance to test, like Jungle Gym, Flying Fox, Paint ball, Quad Bike, Archery & Rifle Shooting.
Quad Bike
If you have never been Quad Biking before then you really do not know what you are missing out on. It bring you an experience and an adventure of a lifetime for you to share with your family and friends, making Quad biking in chikmanglur a great day out for everyone.

Archery
Archery activities and experiences of excellence – you can expect fun, learning, achievement, challenge, adventure, excitement and enjoyment!

Paintball
Paintball is an extreme adventure sport where players use guns loaded with harmless paint capsules to shoot at each other. These paint capsules are small balls filled with non-toxic, biodegradable, water soluble mineral-oil, which can be washed after words.These paintball guns are attached with the CO2 gas filled small cylinder for creating pressure, which throws the balls at a very high speed of about 250-300 feet per second. Once the player gets hit by a paintball he/she is out of the particular round. Paintball game is one of the most easiest game to understand, it is is one of the effective forms of stress releaser. Paintball game is the thrill of the hunt, it's the fast paced action, blood-pumping, heart stopping game but 100 percent safe

Rifle Shooting
Whether you come with your friends for some competition, or for a family fun filled time out, Air Rifle Shooting is a great choice! you can learn to shoot these high powered and accurate rifles, with telescopic sights, in a safe and secure environment.
Tariff & Packages 
| | |
| --- | --- |
| Check in Time | 12.00 PM |
| Check Out Time | 12.00 PM |
| Price | Rs 2000/head (4 sharing) in one room. |
Share