The Odyssey Retreat at Kanakapura
Regular price
Rs. 1,600.00
Regular price
Sale price
Rs. 1,600.00
Unit price
per
Sale
Sold out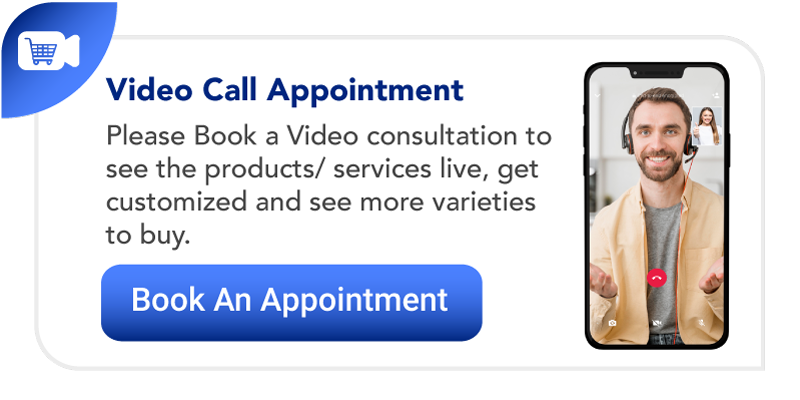 The Odyssey Retreat
Book Video Consultation to see all about The Odyssey Retreat
Why Video Consultation?
See the property on video
Get More clarity on type of rooms and service
Save time
Ask queries
Negotiate price and save money.
About The Odyssey Retreat
Are you bored? Do you want to take a break? Fancy a go at adventure sports? Well then look no further than Odyssey Retreat,one of the best adventure resorts in Bangalore. One of the resorts in Kanakpura Road Bangalore, Odyssey Retreat is your one- stop destination for everything fun, adventurous and adrenaline-pumping action. Located a short one hour drive away from most of Bangalore, Odyssey Retreat offers something for everyone, from water sports to full-sized party bouncing castles. Our staff and entailing grounds will make for the perfect playground to indulge in all of your adventure fantasies
Facility 
Retreat is fitted with the most up to date and most advanced measures to make sure that your holiday retreat is safe, fun and above all, accessible. We offer a variety of camping grounds near our area to make full use of the beautiful nature on display. Our resort is one of the only resorts to offer camping sites near Bangalore. Other facilities that we provide includetrekking. We offer both guided and unguided treks for people of all ages. Experience the best Bangalore has to offer and we offer the best trekking near Bangalore. We also have a wavepool, so for those of you who miss the waves and can't travel all the way to dreamy Mangalore,we offer the nest best thing. We are also one of the best swimming pool resorts in Bangalore. And finally, in line with being one of the many nature resorts in Bangalore, we also offer rain dances.
Tariff & Packages 
Check in Time
12.00 PM
Check Out Time
12.00 PM
Price

Eco cottage - Rs 2300 per head ( double sharing) 

Eco cottage - Rs 2000 per head ( triple/quad sharing) 
    
Hill View Nest - Rs 3000 per head ( double sharing) 

Hill View Nest - Rs 2600 per head ( triple/quad sharing) 

Bamboo Cottage - Rs 3500 per head ( double sharing) 

Bamboo cottage - Rs 3000 per head ( triple/quad sharing) 
                    
Family cottage - Rs 1800 per head ( 7 - 10 sharing)  Excluding 

Rs 1600 ( 2/3 sharing) Wave pool, Swimming pool & Kids Pool, Trekking,
Indoor Games - Table Tennis, Carrom Board, Kids play area, Kids obstacle course,
Outdoor Games -Cricket, Shuttle cock, Volley Ball, Human Foos Ball, Basket ball,Wall climbing  

1 Pick up & Drop Rs 100
2 Funky Monkey  Rs 100
3 Rappelling Rs  100
4 Zipping Rs 200
5 Beast Inflatable Rs 300
6 Bubble Soccer (Team Games) Rs 300
7 Archery Tag (Team Games ) Rs 300 

8 Starters         

Anything not mentioned in inclusions
Share