The Wildernest Homestay at Chikmagalur
Regular price
Rs. 2,500.00
Regular price
Sale price
Rs. 2,500.00
Unit price
per
Sale
Sold out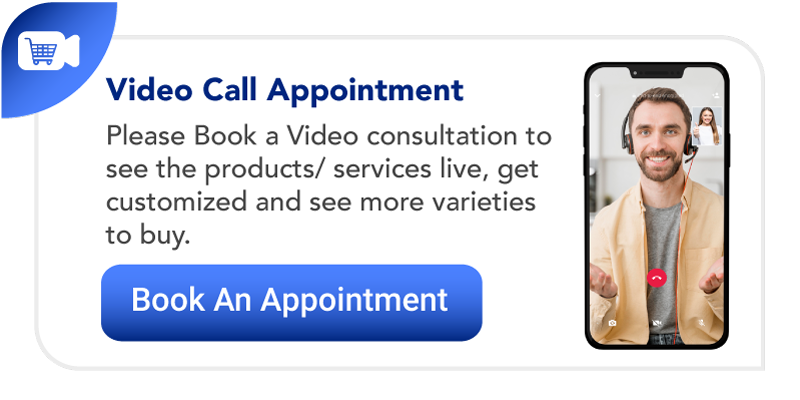 The Wildernest Homestay
Book Video Consultation to see all about The Wildernest Homestay
Why Video Consultation?
See the property on video
Get More clarity on type of rooms and service
Save time
Ask queries
Negotiate price and save money.
About The Wildernest Homestay
Nestlling among the Bababudangiri and Kemmangundi hills is THE WILDERNEST….. A homestay for the perfect get-away from the noise and pollution of the concrete jungles..
Come be with us for the most enjoyable and unforgettable experience of nature around you. Recharge your lungs with the crisp clean air and listen to the songs of the multitude of the birds in the trees….. Those of you who are avid bird wachers can indulge in your hobby to your heart's content..
There are times too, when you can hear the call of the wild animals in the jungle above as the sun goes down, or even get to see them while on a trek over the hills, if you are lucky!!!!
A trek over these hills for the adventurous few, though exhausting, will give you a total body recharge, something you cannot get with the hustle and bustle of city life.!! Those of you who do not wish to go cross country on foot can take a drive along the hill ranges and enjoy some of the breathtaking scenery and the quiet of the jungle beyond.. You can stop at any one of the lovely jungle streams and enjoy a sumptuous lunch which we will pack for you if you so desire..
The sun-set which is a lovely sight to behold as we all know, will take your breath away, especially at the sun-set spot in Kemmangundi, where, as the sun goes down it will warm your heart and leave you satisfied having savoured a taste of nature at its unspoiled best.
As the day with all the lovely sights and adventure fades into the night, you are once again engulfed with the silence of the night when you can relax around, by a Bonfire or even have a Barbecue and sate your appetite..
After a refreshing night's sleep, you wake up and start to sip some real coffee which is much needed before you begin your day. And as you gaze at the coffee estate around, you can be sure some of that coffee on those plants came to you, home brewed into that cup you hold!!
We THE WILDERNEST family invite you to share the life experience in a coffee estate and carry back with you the memories of your comfortable stay,, delicious food and hospitality of a coffee planter's family.
Tariff & Packages 
| | |
| --- | --- |
| Check in Time | 12.00 PM |
| Check Out Time | 12.00 PM |
| Price | Rs 2500/Room ,with complimentary breakfast for couples |
Share